Serving the LGBTQ+ & Straight communities of Knoxville & East TN!
---

Our Upcoming Events
---
New COVID-19 Guidelines
The wearing of masks is currently optional for indoor worship services and events at MCC Knoxville. The consumption of food and drink is now also allowed indoors.
On Thursday, April 14th, the Board voted to relax our COVID restrictions in light of the lower case numbers in Knox County. The Board will be developing a new policy that will align our COVID restrictions to our community's constantly changing metrics. Currently, Knox County's COVID Risk Level is Low on the website www.covidactnow.org.
We thank everyone in the congregation for their willingness to follow our mask and distancing guidelines throughout the pandemic to keep our worship community safe.


---
Book Studies Underway – It's not too late to join in!
Two Books and Two Times to choose from!
Tuesdays a 12:00 PM and 7:00 PM Eastern
Location: Zoom
You do not have to read the book to participate although you will get more out of this discussion if you do. The books are available in paperback, Kindle, and Audiobook formats.
Book Study of The Universal Christ by Richard Rohr (Virtual)
Tuesdays at 12:00 Noon Eastern
---
A Good Enough Discussion Group (Virtual)
Thursdays in May at 7:00 PM Eastern
Location: Zoom
MCC Knoxville members and friends are invited to join MCC Tampa for an informal discussion and reflection time on excerpts from the book "Good Enough." You do not have to read it to participate! This will be ONLINE Thursdays at 7pm Eastern.
Register for the link:
https://mcctampa.breezechms.com/form/GoodEnough
---
Friday Night Game Night (Feud Time)
Friday, May 27th 7:00 PM (Eastern)
Location: MCC Knoxville and Zoom
Our next game night gathering will be on Friday, May 27th at 7:00 PM at MCC Knoxville. This month we will be playing
Feud Time
. This game is similar to the Family Feud game you've seen on TV. The game is played in teams of 4 to 6 players. Teams guess the most popular responses to survey questions.
Virtual attendees are also invited
to join us this month on Zoom. For planning purposes, please let Steve know if you plan to attend online.
Join Zoom Meeting:
https://us02web.zoom.us/j/82533939549?pwd=SwqrT5xHR31xgjfLo7cjyYkyNPWr_J.1
Meeting ID: 825 3393 9549
Passcode: 654321

All are welcome to join in the fun and fellowship. Invite a friend. Admission is free.

Currently (subject to change), because of the lower risk level for COVID in our community, masks are optional. Food and drink are also allowed.
---
ANNUAL Membership Covenant Renewal
It's time for our annual membership covenant renewal. Two years ago, we introduced this concept and began the renewals last year with Easter. In the early church, new believers were baptized and received just once a year on Easter Sunday. Members of the community would renew their baptismal vows to God and one another at the same time. Following that example, we renew our baptismal vows on Easter Sunday. We also renew our membership vows to one another as we recommit to be the community of Christ known as MCC Knoxville.

The Renewal of Membership Covenant Form is available at our services during Holy Week and available for download here. You can bring or mail your signed form to the church or simply email This email address is being protected from spambots. You need JavaScript enabled to view it. and state:
I freely choose to covenant with Metropolitan Community Church of Knoxville as a MEMBER.

Or
I choose to OPT-OUT of Membership with MCC Knoxville.

Or
While I support many aspects of MCC of Knoxville, I am not able to make these commitments at this time, or, I do not fully ascribe to the beliefs of MCC. Therefore I ask to be considered an official "Friend" of MCCGD. I will support the mission of MCC as I am able or as it concurs with my beliefs.


---
Sunday Worship (Onsite & Online)
Sundays at 11:00 AM Eastern
Location: MCC Knoxville, Facebook, and Zoom
The wearing of masks is currently optional indoors during Worship and at other gatherings. The Board continues to review our policy in light of current COVID numbers and public health guidance.
This service will continue to be available on Zoom and Facebook. If you have not previously registered, please register in advance of Sunday morning. Click this Link now:
https://zoom.us/meeting/register/v5Ysf-6gqzst116c1dYPvxfVDO0tUCP5Ow
More information is available here: http://mccknoxville.org/index.php/virtual-services


---
Membership Class
TBD
Location: TBD
Learn more about MCC Knoxville and membership without making any commitment to join. Ask your questions about our beliefs and ministries. Learn about the global and local MCC, our history and our mission. Discover what we mean by membership in the local church. Please let the Pastor know that you are interested in hearing more.
---
General Conference 2022
July 1st through July 3rd
Location: Onsite and Online
Registration is now open for MCC's Global General Conference, which is online for the first time ever on July 1st through the 3rd, 2022. Be sure to register soon as rates go up after April 1st. For $200 you can have access to all the conference from the convenience of your home for over six months after the conference. This includes keynote addresses, various worship services, over 20 globally minded workshops, and a conference library.
MCC Knoxville will also host a streaming watch party which will be open to anyone!
If you want to register or learn more, please go to mccchurch.org, then click on menu, then programs and finally General Conference 2022. We will keep you updated frequently as we learn more.
---


We are offering indoor in-person worship services at the church on Sundays at 11:00 AM. The wearing of masks is currently optional for those who attend.
This service will continue to be available on Facebook and Zoom.
Visit our Virtual Services page for instructions on how to join us online.
Visit our Donations & Support page for ways you can support MCC Knoxville during these unusually challenging times.


---
A Community of Faith
MCC Knoxville is a Christian Church serving the gay male, lesbian, bisexual, transgender and straight communities of Knoxville and East Tennessee
We come together from a rich variety of religious experiences and denominational backgrounds, seeking to:
Celebrate God manifested in every single person 
Model Christ and share God's immutable love
Be God's hands, feet, and voice sharing the story of Love
We offer our experience and our love -- we share our stories and our journeys -- to encourage and uplift the transgendered, bisexual, gay and lesbian communities of Knoxville and the entire East Tennessee area.  We welcome all to join us, regardless of denomination or background.
Join Us!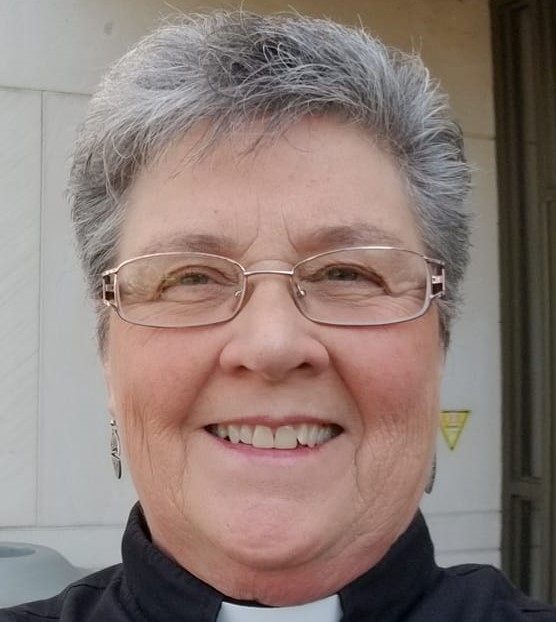 We invite you to attend any of our functions.  Come as you are.  Sunday worship services are at 11 a.m.  You may reach us during office hours by phone - (865) 531-2539, by e-mail This email address is being protected from spambots. You need JavaScript enabled to view it., or through the other methods listed on our Contact Us page.
Communal memory takes shape when we share our stories. In those stories is our longing and yearning for peace, for love, for acceptance, for freedom, equality and justice. In those yearnings is a search for the truth of Spirit.

If you are looking for a spiritual home, come visit us here at Metropolitan Community Church at Knoxville and listen to the voice of the Holy speak to you through the voices of diversity, community, social justice and prayer. We welcome people of many beliefs and backgrounds into the holy space of worship, and pray that you will find justice and peace wherever Spirit leads you.