Serving the LGBTQ+ & Straight communities of Knoxville & East TN!
---

Our Upcoming Events
---
Outdoor / In Person Worship 
Sundays at 9:00 AM
Location: MCC Knoxville
We all miss gathering in-person although our virtual worship has allowed us to share with people beyond the driving radius of Knoxville. Starting in May, weather permitting (meaning heavy rain), we will TRY to gather in-person, outdoors at 9:00 AM. We will continue to have our Virtual Worship via Zoom each week at 11:00 AM.
To participate in Outdoor Worship at 9:00 AM, please bring your own chair. Masks will not be required while outside and socially distanced. You may personally choose to wear a mask. Loneka will bring the music.
Please be prepared that this will NOT be worship like we used to have! There will be no singing, no hugging, no passing the peace or offering plate (although an offering will still be received) and no coffee or food. We WILL be able to be together and see one another and chat before and after service with appropriate distancing.


---
Tuesday Touchstones - Seeking Refuge (Virtual)
Tuesdays at Noon Eastern
Location: Zoom
New topic beginning Tuesday, April 20th - Seeking Refuge
This is a series of progressive Christian/spiritual conversations. SEEKING REFUGE will deal with issues related to immigration, refugee and asylum status, the border and, of course, what the Bible has to say on these matters. The goal is to strengthen our faith foundation for these ongoing conversations in society.
Join Zoom Meeting: https://us02web.zoom.us/j/88963765176?pwd=VGF4bjdNeGJpWitwYWN4MXlzeWtjZz09
Meeting ID: 889 6376 5176
Passcode: 173772
 
---
Dine and Discern - Living the Quaker Way (Virtual)
Wednesdays at 6:00 PM Eastern
Location: Zoom
New topic beginning Wednesday, April 21st - Living the Quaker Way
Bring your dinner if you wish. We will also digest some spiritual nurture and wisdom.
In this series, we will discover and discuss the five core values of Quakerism including the spiritual practices of "queries." Quakerism is a centuries-old spiritual tradition that provides not only a foundation of faith but also vision for making the world more just, loving, and peaceable by our presence. It offers timeless wisdom for a better tomorrow. This series is based on "Living the Quaker Way" by Philip Gulley. Purchase of the book is not necessary. Just bring your curiosity and maybe your dinner!
Join Zoom Meeting: https://us02web.zoom.us/j/85755283357?pwd=eS90K2wvUmVpaHI1SGsvRGNaN2lVdz09
Meeting ID: 857 5528 3357
Passcode: 307860
 
---
Congregational Meeting (Virtual)
Sunday, May 16nd - 1:00 PM
Location: Zoom
Our Spring Congregational Meeting will be held Sunday, May 16th at 1:00 PM. Everyone is welcome, but members are especially encouraged to attend. Members have voice and vote. Attendees may have voice but no vote.
The Agenda includes approval of the minutes of the last meeting; the election of three Board Members (The two year terms held by Cassi W., Donna K., and Steve D. are ending. They are willing to stand for reelection. Other nominations will be taken from the floor.); and the reception of reports from the Pastor, Treasurer, Board, Lay Delegate, Deacons, and A Place At the Table.
Relevant documents for this meeting will be available on the Documents page of our website at least a few days prior to the meeting. Visit www.mccknoxville.org/index.php/documents to view them.
Due to COVID-19, it is still unwise for us to meet in person. Therefore, we will conduct this meeting virtually using Zoom. Anonymous voting will still be available using the Poll feature of Zoom, which will be practiced at the Forum. Please know that every effort is being made to conduct the business of the church in accordance with our Bylaws and in a manner that is healthy and safe for all. If you are unable to participate by Zoom, please contact a Board member or the Pastor for accommodations.

The link to this meeting is different than for Worship! You do not need to pre-register.
Join Zoom Meeting: https://us02web.zoom.us/j/83986162593?pwd=Vzd3a2FDWXBvSG83V25xa1dYOGp5QT09
Meeting ID: 839 8616 2593
Passcode: 654321


---
THE Party (Socially Distanced)
Friday, May 21st - 6:00 PM to 8:00 PM
Location: MCC Knoxville (Outdoors)
The MCC Knoxville Social Committee is organizing an in-person, outdoors, socially distanced party for Friday, May 21st at MCC Knoxville.
Thank you to the 26+ who made last month's event such a success. This one is sure to be even more fun. It's been a year since we've been able to gather to celebrate our friends' birthdays, anniversaries, and other special occasions. This is our chance to catch up on all that. In addition to visiting over a picnic meal, we'll be enjoying ice cream and cake (provided) and swapping gifts (optional). Everyone is welcome.
Due to COVID-19 precautions, this will not be a potluck event. Please bring your own brown bag dinner, snacks and a folding chair. If you wish to participate in the gift exchange, also bring a useful or gag gift valued at ~$10.
See you at THE Party!


---
In Person Worship
Resuming Sunday, June 6th at 11:00 AM
Location: MCC Knoxville, Facebook, and Zoom
Starting the first Sunday of June we plan to resume our regular in-person 11 AM worship service.
This service will continue to be available on Zoom and Facebook. If you have not previously registered, please register in advance of Sunday morning. Click this Link now:
https://zoom.us/meeting/register/v5Ysf-6gqzst116c1dYPvxfVDO0tUCP5Ow
More information is available here: http://mccknoxville.org/index.php/virtual-services


---
Fellowship Event (Socially Distanced)
Saturday, June 26th - 9:30 AM to 6:00 PM
Location: Cove Lake State Park - Shelter 6
Details to be announced.
Due to COVID-19 precautions, this will not be a potluck event. Please bring a cooler with your own lunch and snacks, a folding chair, and any equipment you think will be useful.
Directions to Cove Lake State Park (110 Cove Lake Lane, Caryville, TN 37714): The Park is located 30 miles northwest of Knoxville on US Highway 25W. From I-75 North, take exit 134. Turn right onto Veterans Memorial Highway from the exit ramp. Travel ½ mile. Park entrance is on the left.
Park Restrictions: Only certified heat-treated wood is allowed in the park. Manufactured fire logs are acceptable but not recommended for grilling food. A license is required for fishing.


---
Will You Help?
We are looking for people to purchase 3 each of the following items for our Food Pantry. This will help us restore items we are out of or short to prepare grocery bags for the holiday season. Please let us know which item you will provide by sending an email to Deacon CB at This email address is being protected from spambots. You need JavaScript enabled to view it. AND This email address is being protected from spambots. You need JavaScript enabled to view it. . By signing up for an item we can avoid duplication and cover all of these! Please bring your items to the church office on Saturday morning or leave them on the Annex porch any day next week. Thank you for your generosity.
Boxes of dried milk. (3 packages per box)
Mac and cheese
Saltine crackers
Canned fruit
Apple sauce


---
Get the COVID-19 Vaccine
Area resources to help you get vaccinated...
---


Due to the Coronavirus (COVID-19) pandemic, we have moved to VIRTUAL WORSHIP GATHERINGS on Sunday mornings.
We are currently offering outdoor in-person worship services at the church on Sundays at 9:00 AM. This service is not available online.
Starting June 6th, we plan to resume our regular indoor in-person worship services at the church on Sundays at 11 AM. This service will continue to be available on Facebook and Zoom.
Visit our Virtual Services page for instructions on how to join us online.
Visit our Donations & Support page for ways you can support MCC Knoxville during these unusually challenging times.


---
A Community of Faith
MCC Knoxville is a Christian Church serving the gay male, lesbian, bisexual, transgender and straight communities of Knoxville and East Tennessee
We come together from a rich variety of religious experiences and denominational backgrounds, seeking to:
Celebrate God manifested in every single person 
Model Christ and share God's immutable love
Be God's hands, feet, and voice sharing the story of Love
We offer our experience and our love -- we share our stories and our journeys -- to encourage and uplift the transgendered, bisexual, gay and lesbian communities of Knoxville and the entire East Tennessee area.  We welcome all to join us, regardless of denomination or background.
Join Us!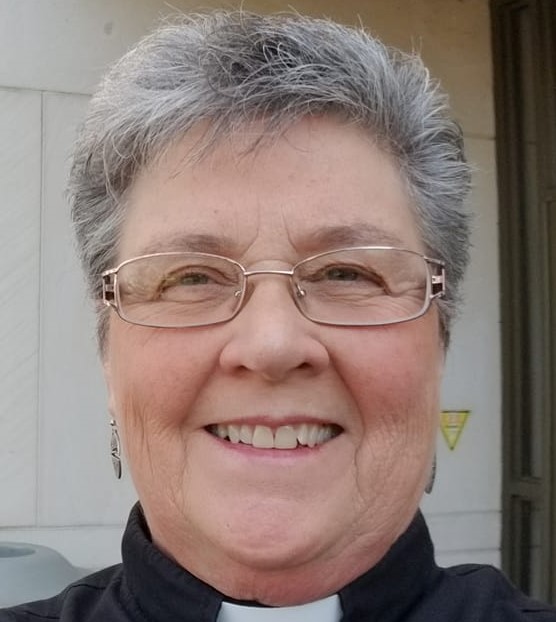 We invite you to attend any of our functions.  Come as you are.  Sunday worship services are at 11 a.m.  You may reach us during office hours by phone - (865) 531-2539, by e-mail This email address is being protected from spambots. You need JavaScript enabled to view it., or through the other methods listed on our Contact Us page.
Communal memory takes shape when we share our stories. In those stories is our longing and yearning for peace, for love, for acceptance, for freedom, equality and justice. In those yearnings is a search for the truth of Spirit.

If you are looking for a spiritual home, come visit us here at Metropolitan Community Church at Knoxville and listen to the voice of the Holy speak to you through the voices of diversity, community, social justice and prayer. We welcome people of many beliefs and backgrounds into the holy space of worship, and pray that you will find justice and peace wherever Spirit leads you.