Serving the LGBTQ+ & Straight communities of Knoxville & East TN!
---

Our Upcoming Events
---
Tuesday Touchstones (Virtual)
Tuesdays at Noon Eastern
Location: Zoom
Join us for a spiritual discussion group each Tuesday at Noon Eastern time on Zoom. Go deeper. Stay connected.
Join Zoom Meeting: https://us02web.zoom.us/j/88963765176?pwd=VGF4bjdNeGJpWitwYWN4MXlzeWtjZz09
Meeting ID: 889 6376 5176
Passcode: 173772


---
Food Ministry Donation Challenge

We have received a challenge to match $1,000 from an anonymous donor to support our Food Ministries. Won't you please give to help us match this gift? Your donation will support the Deacon's Food Pantry and A Place At the Table.
Visit our Donation's page to see how to give by mail, text, and online.
Thanks for your support.


---
Will You Help?
We are looking for people to purchase 3 each of the following items for our Food Pantry. This will help us restore items we are out of or short to prepare grocery bags for the holiday season. Please let us know which item you will provide by sending an email to Deacon CB at This email address is being protected from spambots. You need JavaScript enabled to view it. AND This email address is being protected from spambots. You need JavaScript enabled to view it. . By signing up for an item we can avoid duplication and cover all of these! Please bring your items to the church office on Saturday morning or leave them on the Annex porch any day next week. Thank you for your generosity.
Boxes of dried milk. (3 packages per box)
Mac and cheese
Saltine crackers
Canned fruit
Apple sauce


---
Will You Help? - Volunteer to Give Out or Deliver Food
We are looking for volunteers to come to the church office one day a week for a regular 2-hour window of time. We also need volunteers who can deliver food. You can tell us what day of the week and what time works best for your schedule! We would like to be able to tell people that they could come and get groceries at specific times. This can be a no-contact, safe activity. It would involve answering the phone, taking down the information about the recipient over the phone, then setting the groceries outside the church door for the recipient to pick up. This would be the primary task although if interested you might also do some other tasks for the Pastor or you could do your own work or read. If interested, please contact Pastor Colleen at This email address is being protected from spambots. You need JavaScript enabled to view it. or 940-367-3479.
 
---


Due to the Coronavirus (COVID-19) pandemic, we have moved to VIRTUAL WORSHIP GATHERINGS on Sunday mornings.
We will NOT be meeting in person indoors at the church at least through March. The Board is reevaluating this decision monthly and working to put procedures in place so that we can safely open our doors again. 
Visit our Virtual Services page for instructions on how to join us.
Visit our Donations & Support page for ways you can support MCC Knoxville during these unusually challenging times.


---
A Community of Faith
MCC Knoxville is a Christian Church serving the gay male, lesbian, bisexual, transgender and straight communities of Knoxville and East Tennessee
We come together from a rich variety of religious experiences and denominational backgrounds, seeking to:
Celebrate God manifested in every single person 
Model Christ and share God's immutable love
Be God's hands, feet, and voice sharing the story of Love
We offer our experience and our love -- we share our stories and our journeys -- to encourage and uplift the transgendered, bisexual, gay and lesbian communities of Knoxville and the entire East Tennessee area.  We welcome all to join us, regardless of denomination or background.
Join Us!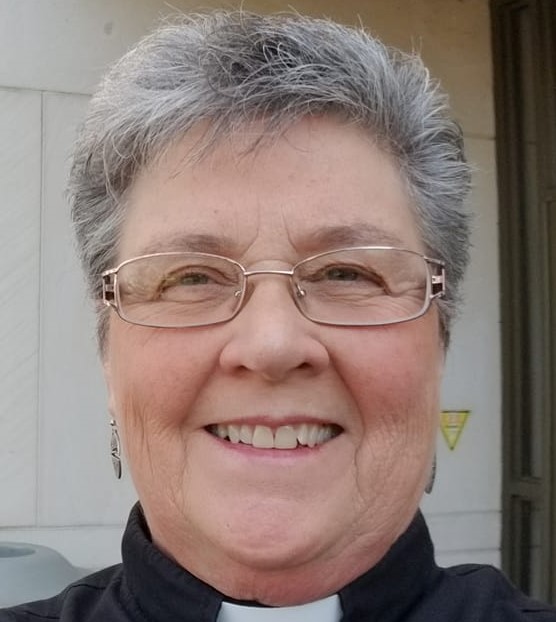 We invite you to attend any of our functions.  Come as you are.  Sunday worship services are at 11 a.m.  You may reach us during office hours by phone - (865) 531-2539, by e-mail This email address is being protected from spambots. You need JavaScript enabled to view it., or through the other methods listed on our Contact Us page.
Communal memory takes shape when we share our stories. In those stories is our longing and yearning for peace, for love, for acceptance, for freedom, equality and justice. In those yearnings is a search for the truth of Spirit.

If you are looking for a spiritual home, come visit us here at Metropolitan Community Church at Knoxville and listen to the voice of the Holy speak to you through the voices of diversity, community, social justice and prayer. We welcome people of many beliefs and backgrounds into the holy space of worship, and pray that you will find justice and peace wherever Spirit leads you.