Serving the LGBTQ+ & Straight communities of Knoxville & East TN!
---

Our Upcoming Events
---
MCC Knoxville Thanksgiving Gathering (Virtual)
Thursday, November 26th at 10:00 AM EST
With so many Thanksgiving gatherings being cancelled by COVID, we want to provide an opportunity for you to connect this Thanksgiving. This will be an informal virtual gathering of MCCK (Mobilizing Love will have another time). This will be a time to visit with one another. We will also share a short time of prayer.
Join Zoom Meeting - This is a different link than Worship!
https://us02web.zoom.us/j/8644385469?pwd=RE1NVmlORVVxUGNWSmNtamhCQXkyQT09
Meeting ID: 864 438 5469
Passcode: Genesis


---
(Discontinued) Outdoor Worship At MCC Knoxville
Sundays at 9:00 AM
Location: MCC Knoxville
Sadly, COVID infection numbers continue to rise. Every state in the Union had higher numbers last week than the week before. Regarding COVID, we are going in the wrong direction! This means that it remains unwise to gather indoors in-person. Even if we limit the number of people, practice social distancing and wear masks, the situation is not better today than late summer when we made the decision to gather outdoors in-person. The Pastor and Board continue to listen to the science and watch the numbers. Our first concern is for the safety and welfare of every attendee. We continue to do our best to make our online Zoom worship meaningful for all of us during this time.


---
Will You Help? - To the Power of 10
We are looking for 10 people to purchase 10 cans of the following items for our Food Pantry. This will help us restore items we are out of or short to prepare grocery bags for the holiday season. Please let us know which item you will provide by sending an email to Deacon CB at This email address is being protected from spambots. You need JavaScript enabled to view it. AND This email address is being protected from spambots. You need JavaScript enabled to view it. . By signing up for an item we can avoid duplication and cover all of these! Please bring your items to the church office on Saturday morning or leave them on the Annex porch any day next week. Thank you for your generosity.
Chicken Noodle Soup

Tomato Soup

Vegetable Beef Soup

Carrots

Pinto Beans

Corn 

Turnip Greens

Applesauce

Canned Pasta with Meat

Fruit


---
Will You Help? - Volunteer to Give Out or Deliver Food
We are looking for volunteers to come to the church office one day a week for a regular 2-hour window of time. We also need volunteers who can deliver food. You can tell us what day of the week and what time works best for your schedule! We would like to be able to tell people that they could come and get groceries at specific times. This can be a no-contact, safe activity. It would involve answering the phone, taking down the information about the recipient over the phone, then setting the groceries outside the church door for the recipient to pick up. This would be the primary task although if interested you might also do some other tasks for the Pastor or you could do your own work or read. If interested, please contact Pastor Colleen at This email address is being protected from spambots. You need JavaScript enabled to view it. or 940-367-3479


---
Preparing for Advent (Virtual)
Starting Monday, November 30th
Location: Zoom
2020 is certainly not the year we all thought it would be! As we enter into what will be an unusual holiday season, we invite you to experience it together through a virtual, communal, spiritual Advent practice. 
Advent, the four Sundays leading up to Christmas, is the start of the new church year as we await the birth of Christ among us. Many people endeavor to turn back the tide of commercialism and individualism by engaging in a deep spiritual practice during Advent.
This Advent, our church is partnering with a number of other churches from Florida to Auckland creating an ecumenical spiritual community. Each participant will receive a journal that includes a daily scripture reading, reflection questions, and prayer guide to help you cultivate a thoughtful Advent practice. 
Both those following the daily personal practice and others will have the opportunity to join with others for a time of Reflection via Zoom. There will be opportunities Monday-Friday, and you can attend any, all, or none of them. These gathering times are intended to give you a space to commune with others from all over as we dream together of what might be waiting for us in an unpredictable, uncertain world.
Details: Cost of journal $15 (scholarships available)
Optional Reflection times: Monday, Wednesday and Friday: 6:00pm CST/7:00pm EST/1pm NZDT (next day) and Tuesday and Thursday: 12:00 CST/1:00 EST/7am NZDT (next day). More times may be added. A final list will be available before the first Sunday in Advent.
 
---


Due to the Coronavirus (COVID-19) pandemic, we have moved to VIRTUAL WORSHIP GATHERINGS on Sunday mornings.
We will NOT be meeting in person indoors at the church at least through December. The Board is reevaluating this decision monthly and working to put procedures in place so that we can safely open our doors again. 
Visit our Virtual Services page for instructions on how to join us.
Visit our Donations & Support page for ways you can support MCC Knoxville during these unusually challenging times.


---
A Community of Faith
MCC Knoxville is a Christian Church serving the gay male, lesbian, bisexual, transgender and straight communities of Knoxville and East Tennessee
We come together from a rich variety of religious experiences and denominational backgrounds, seeking to:
Celebrate God manifested in every single person 
Model Christ and share God's immutable love
Be God's hands, feet, and voice sharing the story of Love
We offer our experience and our love -- we share our stories and our journeys -- to encourage and uplift the transgendered, bisexual, gay and lesbian communities of Knoxville and the entire East Tennessee area.  We welcome all to join us, regardless of denomination or background.
Join Us!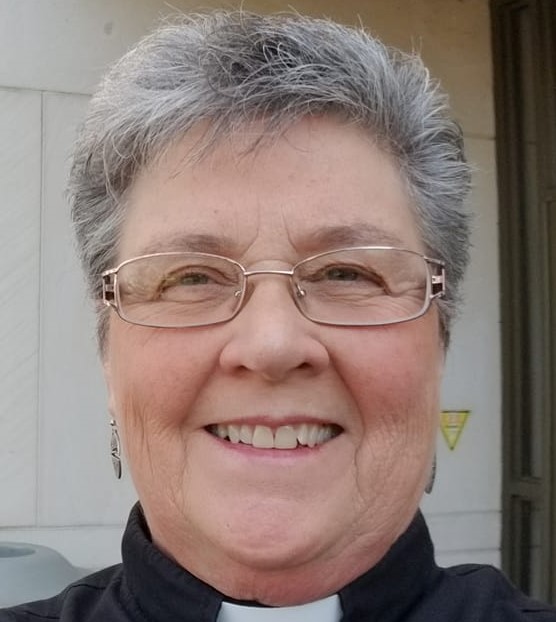 We invite you to attend any of our functions.  Come as you are.  Sunday worship services are at 11 a.m.  You may reach us during office hours by phone - (865) 531-2539, by e-mail This email address is being protected from spambots. You need JavaScript enabled to view it., or through the other methods listed on our Contact Us page.
Communal memory takes shape when we share our stories. In those stories is our longing and yearning for peace, for love, for acceptance, for freedom, equality and justice. In those yearnings is a search for the truth of Spirit.

If you are looking for a spiritual home, come visit us here at Metropolitan Community Church at Knoxville and listen to the voice of the Holy speak to you through the voices of diversity, community, social justice and prayer. We welcome people of many beliefs and backgrounds into the holy space of worship, and pray that you will find justice and peace wherever Spirit leads you.