Serving the LGBTQ+ & Straight communities of Knoxville & East TN!
---

Our Upcoming Events
---
Outdoor / In Person Worship 
Sundays at 9:00 AM
Location: MCC Knoxville
We all miss gathering in-person although our virtual worship has allowed us to share with people beyond the driving radius of Knoxville. Starting in May, weather permitting (meaning heavy rain), we will TRY to gather in-person, outdoors at 9:00 AM. We will continue to have our Virtual Worship via Zoom each week at 11:00 AM.
To participate in Outdoor Worship at 9:00 AM, please bring your own chair. Masks will not be required while outside and socially distanced. You may personally choose to wear a mask. Loneka will bring the music.
Please be prepared that this will NOT be worship like we used to have! There will be no singing, no hugging, no passing the peace or offering plate (although an offering will still be received) and no coffee or food. We WILL be able to be together and see one another and chat before and after service with appropriate distancing.


---
In Person Worship
Sundays at 11:00 AM Eastern
Location: MCC Knoxville, Facebook, and Zoom
As we prepare to gather in-person again, we know that the guidance from the CDC is continually changing. We know that many in our community have been fully vaccinated. Based on our core values of Inclusion and Community, we do not want to separate people into who has and who has not been vaccinated. Our concern must be for the whole congregation. Some businesses have dropped the mask mandate while others keep it in place. We would rather err on the side of caution than be casual with your health and wellness. This is a fluid situation and things will continue to unfold and change. For the next while, we will:
Wear masks while inside the building
Sit with some social distance spacing
Register our attendance as we enter the building
Use an Offering dropbox to place our tithes and offerings as we enter, leave or come for communion
Use individually prepackaged communion kits. We will come to get our communion elements; return to our seats; open them and receive together as one community.
Not have coffee service before or after, although we will have chilled water and donuts available outside AFTER Worship on June 6
Socialize outside
There is no going back to what we used to do, only going forward to what shall be. We are in this together following the science and the leadings of God. Help us care for one another by following these protocols. Thank you.
This service will continue to be available on Zoom and Facebook. If you have not previously registered, please register in advance of Sunday morning. Click this Link now:
https://zoom.us/meeting/register/v5Ysf-6gqzst116c1dYPvxfVDO0tUCP5Ow
More information is available here: http://mccknoxville.org/index.php/virtual-services


---
Tuesday Touchstone (Virtual)
Tuesdays at Noon Eastern
Location: Zoom
As part of our PRIDE conversations, we will be learning more about pansexuality and some of the various sub-categories of this part of the sexuality umbrella. We will talk about how pansexual is different from bisexual.
Join Zoom Meeting: https://us02web.zoom.us/j/88963765176?pwd=VGF4bjdNeGJpWitwYWN4MXlzeWtjZz09
Meeting ID: 889 6376 5176
Passcode: 173772
 
---
Homosexuality and the Bible (Virtual)
Wednesdays June 9, 16, and 23 at 6:00 PM Eastern
Location: Zoom
Invite someone who has questions. Invite allies and parents of LGBTQ people. Invite those just coming out. Whether you are a Christian or not, misinterpretations and misunderstandings of the Bible impact oppressive politics and attitudes towards LGBTQ individuals and families. Hear a liberating perspective. Refresh your own understanding!
This series will take us through the traditional clobber passages as well as some positive texts. We will look at issues of translation of scripture, cultural/historical interpretation and our assumptions. It will be fun, interactive and informative!
Register in advance for this series: https://us02web.zoom.us/meeting/register/tZApd-2qrzsjHtwjF0G2I92Vz9rQV3_48Qbi
After registering, you will receive a confirmation email containing information about joining the meeting.
 
---
Fellowship Event (Socially Distanced)
Saturday, June 26th - 11:00 AM to Dusk
Location: Cove Lake State Park - Shelter 6
Let's reconnect! On June 26th, from 11:00 a.m. until dusk, we will gather for games, visiting, and other fun activities. You will want to bring a brown bag meal, a cooler (maybe) and a lawn chair. You may also want to bring heat-treated wood, games, fishing license and gear, kayaks, bicycles, swim suits and towels. In other words, there will be lots to do. Can't wait to see you! You do not need to be a member of the church to join in the fun!
Directions to Cove Lake State Park (110 Cove Lake Lane, Caryville, TN 37714): The Park is located 30 miles northwest of Knoxville on US Highway 25W. From I-75 North, take exit 134. Turn right onto Veterans Memorial Highway from the exit ramp. Travel ½ mile. Park entrance is on the left.
Park Restrictions: Only certified heat-treated wood is allowed in the park. Manufactured fire logs are acceptable but not recommended for grilling food. A license is required for fishing.


---
Responding to Fundamentalism / Conservative Traditionalists (Virtual)
Wednesday June 30 at 6:00 PM Eastern
Location: Zoom
This is a BONUS session following the Homosexuality and the Bible series or you may attend just this one session. This session will help prepare you on when and how to respond and with what.
If you have registered for the Homosexuality and the Bible sessions, this session will use the same link to join in.
To register just for this session, use the link: https://us02web.zoom.us/meeting/register/tZApd-2qrzsjHtwjF0G2I92Vz9rQV3_48Qbi
After registering, you will receive a confirmation email containing information about joining the meeting.
 
---
Will You Help?
We are looking for people to purchase 3 each of the following items for our Food Pantry. This will help us restore items we are out of or short to prepare grocery bags for the holiday season. Please let us know which item you will provide by sending an email to Deacon CB at This email address is being protected from spambots. You need JavaScript enabled to view it. AND This email address is being protected from spambots. You need JavaScript enabled to view it. . By signing up for an item we can avoid duplication and cover all of these! Please bring your items to the church office on Saturday morning or leave them on the Annex porch any day next week. Thank you for your generosity.
Boxes of dried milk. (3 packages per box)
Mac and cheese
Saltine crackers
Canned fruit
Apple sauce


---


Due to the Coronavirus (COVID-19) pandemic, we have moved to VIRTUAL WORSHIP GATHERINGS on Sunday mornings.
We are currently offering outdoor in-person worship services at the church on Sundays at 9:00 AM. This service is not available online.
Starting June 6th, we plan to resume our regular indoor in-person worship services at the church on Sundays at 11 AM. This service will continue to be available on Facebook and Zoom.
Visit our Virtual Services page for instructions on how to join us online.
Visit our Donations & Support page for ways you can support MCC Knoxville during these unusually challenging times.


---
A Community of Faith
MCC Knoxville is a Christian Church serving the gay male, lesbian, bisexual, transgender and straight communities of Knoxville and East Tennessee
We come together from a rich variety of religious experiences and denominational backgrounds, seeking to:
Celebrate God manifested in every single person 
Model Christ and share God's immutable love
Be God's hands, feet, and voice sharing the story of Love
We offer our experience and our love -- we share our stories and our journeys -- to encourage and uplift the transgendered, bisexual, gay and lesbian communities of Knoxville and the entire East Tennessee area.  We welcome all to join us, regardless of denomination or background.
Join Us!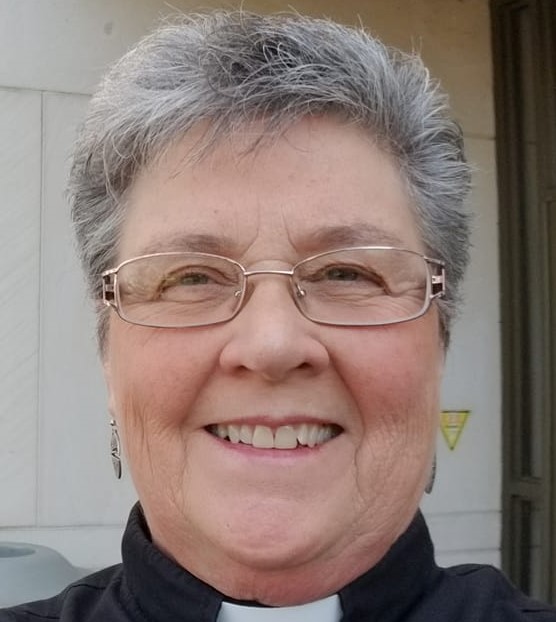 We invite you to attend any of our functions.  Come as you are.  Sunday worship services are at 11 a.m.  You may reach us during office hours by phone - (865) 531-2539, by e-mail This email address is being protected from spambots. You need JavaScript enabled to view it., or through the other methods listed on our Contact Us page.
Communal memory takes shape when we share our stories. In those stories is our longing and yearning for peace, for love, for acceptance, for freedom, equality and justice. In those yearnings is a search for the truth of Spirit.

If you are looking for a spiritual home, come visit us here at Metropolitan Community Church at Knoxville and listen to the voice of the Holy speak to you through the voices of diversity, community, social justice and prayer. We welcome people of many beliefs and backgrounds into the holy space of worship, and pray that you will find justice and peace wherever Spirit leads you.