Serving the LGBTQ+ & Straight communities of Knoxville & East TN!
---

Our Upcoming Events
---
Get the COVID-19 Vaccine
Area resources to help you get vaccinated...
---
Tuesday Touchstones (Virtual)
Tuesdays at Noon Eastern
Location: Zoom
Lenten Reflections begin this Tuesday, Feb 16th
For those who prefer to meet in the daytime, we will continue to meet on Tuesdays.
During Lent, we will use the devotional booklet: Again & Again A Lenten Refrain by the progressive collective A Sanctified Art. This is the same devotional material that is offered below in shorter more frequent times with other MCC's.
Join Zoom Meeting: https://us02web.zoom.us/j/88963765176?pwd=VGF4bjdNeGJpWitwYWN4MXlzeWtjZz09
Meeting ID: 889 6376 5176
Passcode: 173772
 
---
Our UnreLENTing Journey to the Cross (Virtual)

Wednesdays of Lent, Starting February 24th through March 31st at 6:00 PM Eastern
Location: Zoom only
On Zoom, Facilitated by Intern Camille Araullo
Drawing on Brenne Brown's book "Gifts of Imperfection" 
RECLAIM - Cultivating Authenticity/Letting Go of What Other People Think.
REST - Cultivating Play and Rest/Letting Go of Exhaustion as a Status Symbol and Productivity as Self-Worth
REMEMBER - Cultivating Gratitude and Joy/Letting Go of Scarcity and Fear of the Dark
REMIX - Cultivating Laughter, Song, and Dance/Letting Go of Cool and Always in Control
RECREATE - Cultivating Creativity/Letting Go Of Comparison
REPURPOSE - Cultivating Meaningful Work/Letting Go of Self-Doubt and "Supposed-to"
---
Lenten Reflections (Virtual)
Mondays, Tuesdays, Thursdays, Fridays of Lent at 7:30 PM Eastern
Location: Zoom
Reflect in a Broader Community
You are invited to reflect with art, poetry, written reflections and conversation with other MCC's taking the spiritual journey through Lent. These groups will meet Monday, Tuesday, Thursday or Friday for 30 minutes at 7:30pm EST/6:30pm CST on Zoom. The Zoom room is being hosted by MCC Greater St. Louis. Reflections will be facilitated by various Pastors. There will be opportunity for small group break out rooms. We invite you to keep a journal or take notes on your computer throughout Lent to record your thoughts on the devotional material. 
Please email Pastor Colleen (Pastor @ MCCKnoxville.org) to request a link to the devotional booklet or to have a print copy mailed to you.
Join Zoom Meeting: http://www.mccgsl.org/zoom
Meeting ID: 889 6376 5176
Passcode: 664979


---
Looking Ahead to Holy Week (Details to follow)
Starting Aprill 1st
Maundy Thursday, April 1st – Worship shared with our global MCC family

Good Friday, April 2nd – MCC Knoxville at 6:30 PM

Global MCC Easter Concert – Holy Saturday, April 3rd

Easter Celebration, Sunday, April 4th at 11:00 AM




---
Wildflower Hikes (Socially Distanced)
Saturday, April 17th
Saturday, June 26th
Location: Cove Lake State Park - Shelter 6
Wildflower Hikes are being planned for Saturday, April 17th and Saturday, June 26th at Cove Lake State Park shelter #6. Save the date and join us.


---
Will You Help?
We are looking for people to purchase 3 each of the following items for our Food Pantry. This will help us restore items we are out of or short to prepare grocery bags for the holiday season. Please let us know which item you will provide by sending an email to Deacon CB at This email address is being protected from spambots. You need JavaScript enabled to view it. AND This email address is being protected from spambots. You need JavaScript enabled to view it. . By signing up for an item we can avoid duplication and cover all of these! Please bring your items to the church office on Saturday morning or leave them on the Annex porch any day next week. Thank you for your generosity.
Boxes of dried milk. (3 packages per box)
Mac and cheese
Saltine crackers
Canned fruit
Apple sauce


---


Due to the Coronavirus (COVID-19) pandemic, we have moved to VIRTUAL WORSHIP GATHERINGS on Sunday mornings.
We will NOT be meeting in person indoors at the church at least through March. The Board is reevaluating this decision monthly and working to put procedures in place so that we can safely open our doors again. 
Visit our Virtual Services page for instructions on how to join us.
Visit our Donations & Support page for ways you can support MCC Knoxville during these unusually challenging times.


---
A Community of Faith
MCC Knoxville is a Christian Church serving the gay male, lesbian, bisexual, transgender and straight communities of Knoxville and East Tennessee
We come together from a rich variety of religious experiences and denominational backgrounds, seeking to:
Celebrate God manifested in every single person 
Model Christ and share God's immutable love
Be God's hands, feet, and voice sharing the story of Love
We offer our experience and our love -- we share our stories and our journeys -- to encourage and uplift the transgendered, bisexual, gay and lesbian communities of Knoxville and the entire East Tennessee area.  We welcome all to join us, regardless of denomination or background.
Join Us!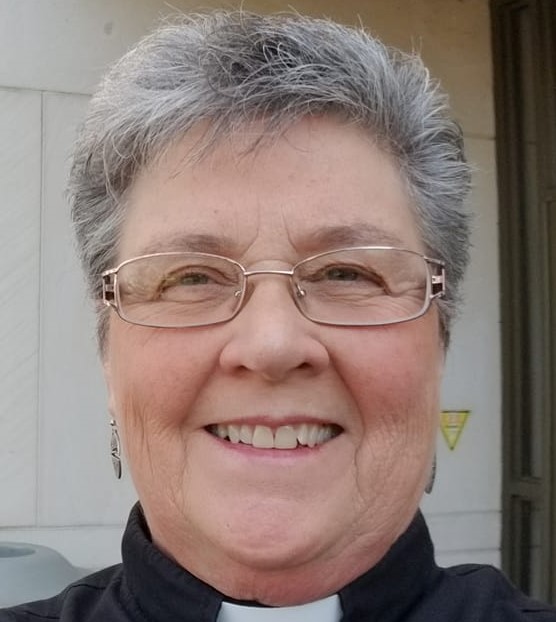 We invite you to attend any of our functions.  Come as you are.  Sunday worship services are at 11 a.m.  You may reach us during office hours by phone - (865) 531-2539, by e-mail This email address is being protected from spambots. You need JavaScript enabled to view it., or through the other methods listed on our Contact Us page.
Communal memory takes shape when we share our stories. In those stories is our longing and yearning for peace, for love, for acceptance, for freedom, equality and justice. In those yearnings is a search for the truth of Spirit.

If you are looking for a spiritual home, come visit us here at Metropolitan Community Church at Knoxville and listen to the voice of the Holy speak to you through the voices of diversity, community, social justice and prayer. We welcome people of many beliefs and backgrounds into the holy space of worship, and pray that you will find justice and peace wherever Spirit leads you.